Shopping Cart
Your Cart is Empty
There was an error with PayPal
Click here to try again
Thank you for your business!
You should be receiving an order confirmation from Paypal shortly.
Exit Shopping Cart
Youth Motivational Speaker and Family Entertainer
All products are manufactured and tested by Trix Stix LLC.  The Trix Stix are promised to be enjoyed by all!  We guarantee the product to be durable and free of any manufacturing defects.  Trix Stix are sold in selected specialty toy stores across the Midwest as well!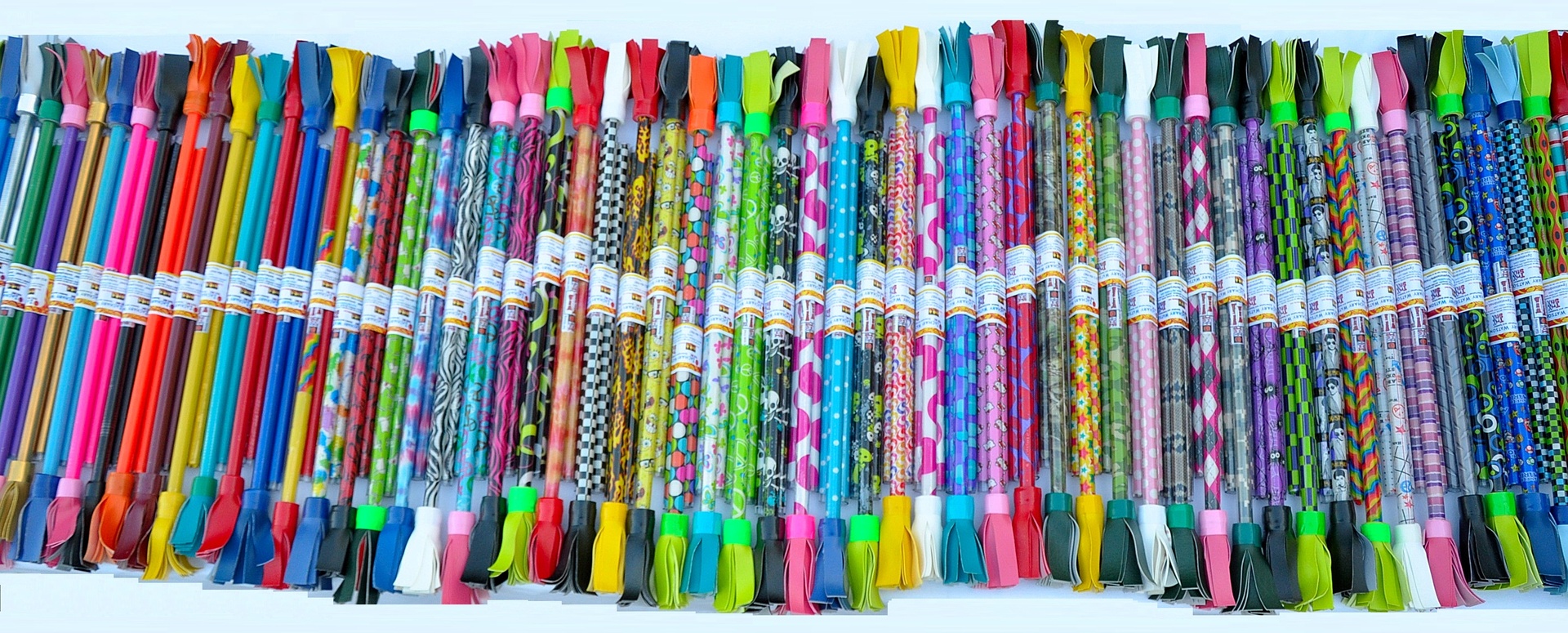 Where can you purchase and completely customize the most majestic craftsmanship toys on earth? Well, Trix Stix LLC's webstore offers just that! Here, you can order your very own pairs of Trix Stix, choosing from an encyclopedia of vibrant colors and designs!


You will see that the Trix Stix are more than just a toy, they are a great tool for adding dexterity, hand-eye coordination, and physical fitness to your everyday life! Trix Stix will provide countless hours of entertainment and are perfect to take anywhere to show off your skills!


Each pair of Trix Stix is sold with two 16" holder sticks and a 20" middle stick with vibrantly colored and exciting 4" tassels on each side. These sticks will each have a special grippy rubber coating for optimal control while sticking.




"STICK with it" and we know you will find this store a splendid place to shop.





This website uses PayPal for safe, speedy, and secure payments to make purchasing efficient and fast.  Even if you do not have a Paypal account, we accept Visa, MasterCard, Discover, and American Express for purchases over the web.




Trix Stix are shipped worldwide.  Also, all countries other than the United States may have surplus shipping costs. 

If you would rather purchase over the phone, we can take Credit Card and Debit Card orders through telecommunication.  You can call 812-484-9987 to place order.


For orders over 20 and for product questions, email [email protected]

The below pictures are stock photos, and the end tassels might vary from the pictures shown.

0

/